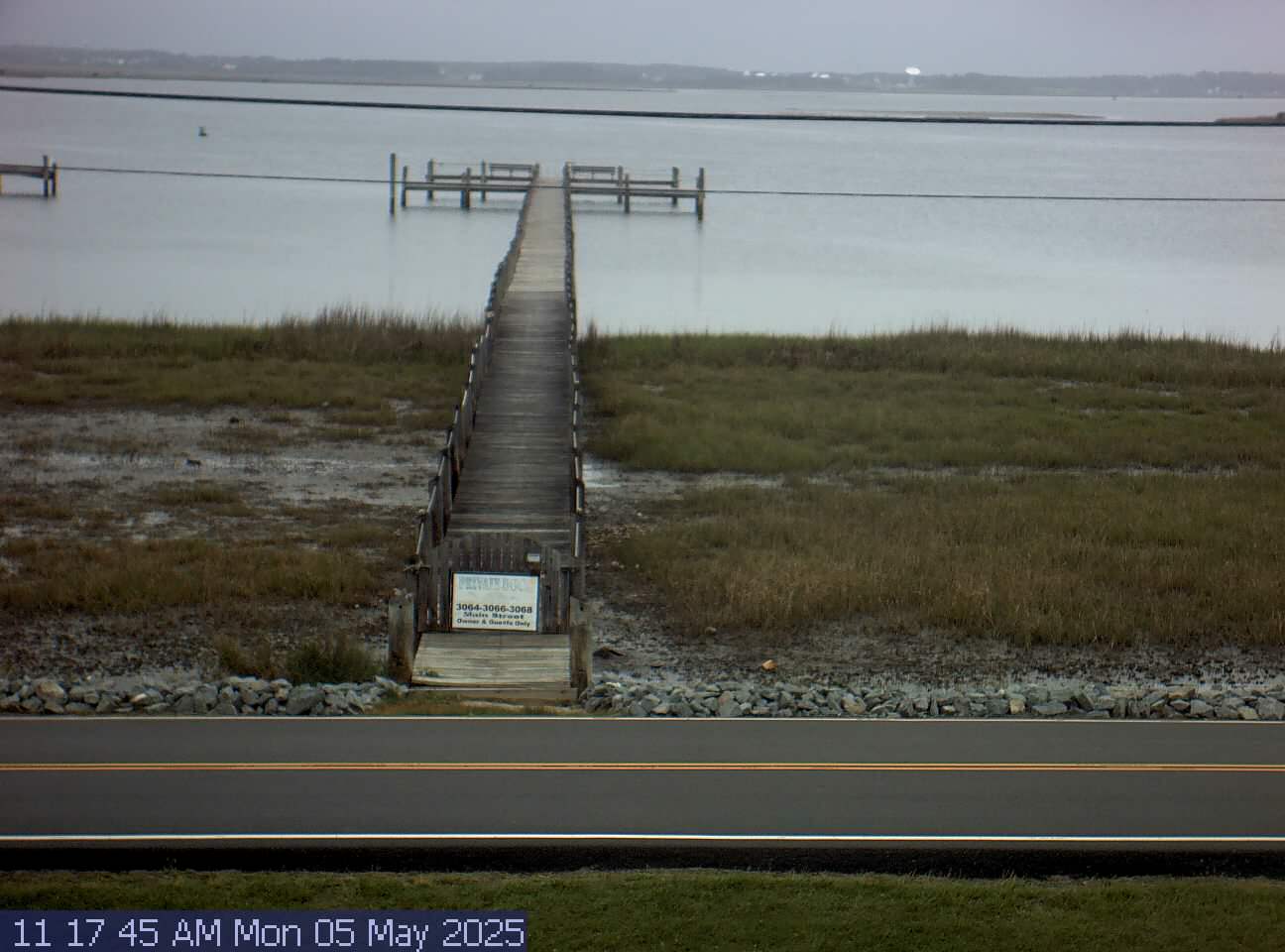 Live view from the deck of Sunset Dreams, Sunset Dreams II and Bayside
Refreshes every 15 sec, only available during daylight hours EST
Photos courtesy of Foliolights.com     Daniel Salitrik     
dsalitrik@gmail.com
When was the last time you were on a vacation that had something for everyone in the family?
Where…
Dad and the boys could fish.
The kids could crab off the dock.
The family could go to the beach and spend a relaxing and fun filled day.
The place you stayed is a home you feel you need to call out "Is anybody home?" when you open the door.
Everyone could marvel at wildlife in one of the most beautiful national parks and learn a little at a seaside museum.
Mom could read a book in the evening while the kids played one of the many games or put together a puzzle.
Downtown has a quaint movie theater and shops to quickly melt away an afternoon.  There are just enough boardwalk rides and things to do to have a great evening.
All of our homes are not apartments or hotel rooms but full size homes with complete kitchen, dining and living rooms, multiple bedrooms and baths, washers and dryer, several TV', DVD and VCR players, games and puzzles, books about the island, charcoal grills and even a few bikes to explore the island.
A 600 foot dock is included for your use as well as fantastic views from the balcony at Sunset Dreams, Sunset Dreams II, and Bayside.
Have a larger group? Combine our side by side, waterfront homes, Sunset Dreams, Sunset Dreams II or Bayside to keep the whole gang together.
For 2017 we have improved our TV and internet service. Charter Communication has recently upgraded their service to digital from the antiquated analog system. This has allowed us to drop the slow DSL internet and satellite TV. All of our homes will now have Charter 120 channels+ with local channels as well as individual, reliable 60 MBPS wireless internet.
Welcome to Easy Does It Vacations